About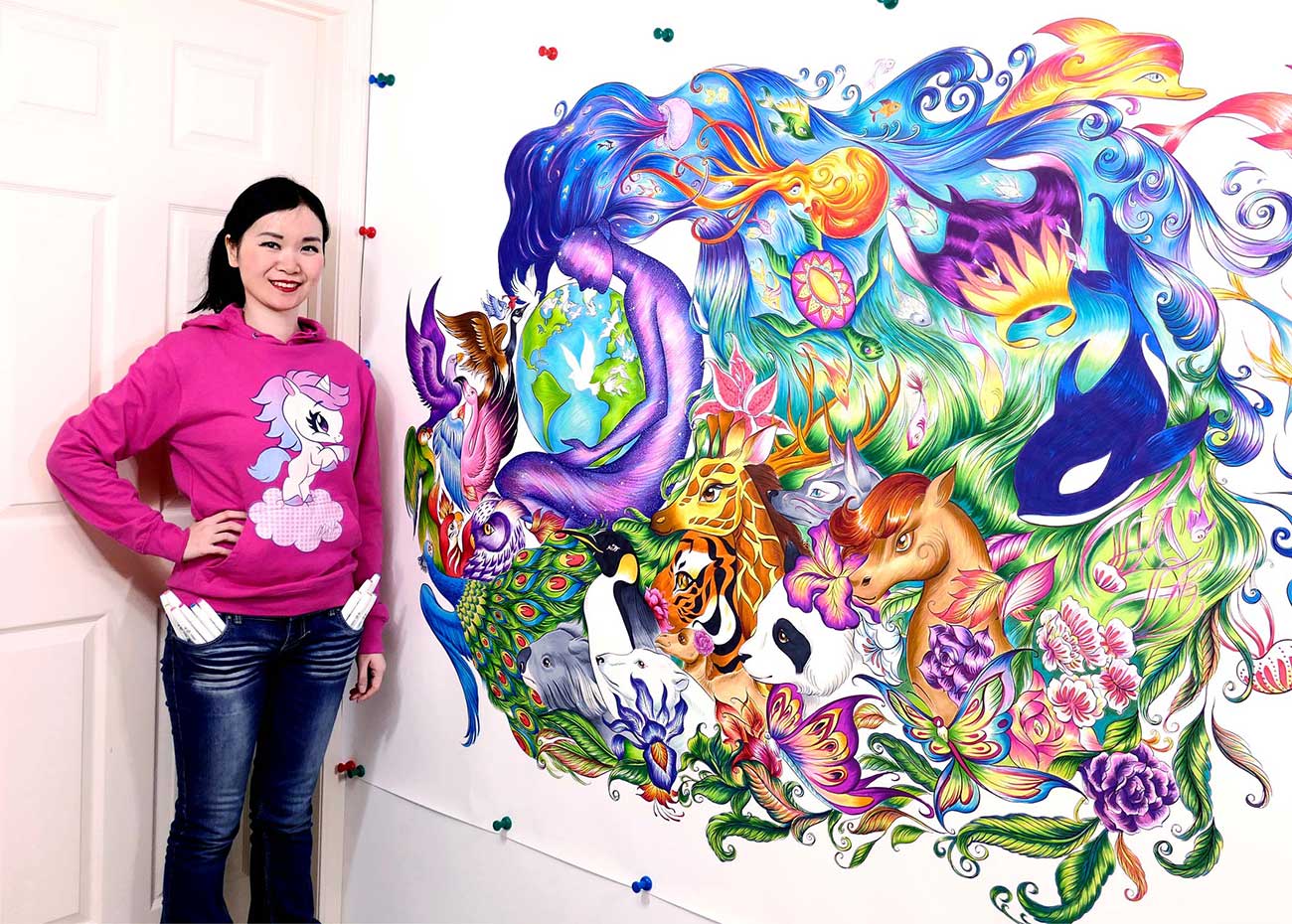 Mei Yu is a multi-talented artist, illustrator, author, and designer from Canada. She has a popular art channel on YouTube with over 1.5 million subscribers, 1,000 videos, and 450 million views. Mei is also a fan-favorite artist on Facebook with over 200,000 followers.
She has created over 100 well-loved books on Amazon, including #1 Bestsellers. Amongst Mei's fan-favorite books are her coloring books, how to draw books, art books, as well as comics that she made with her brother.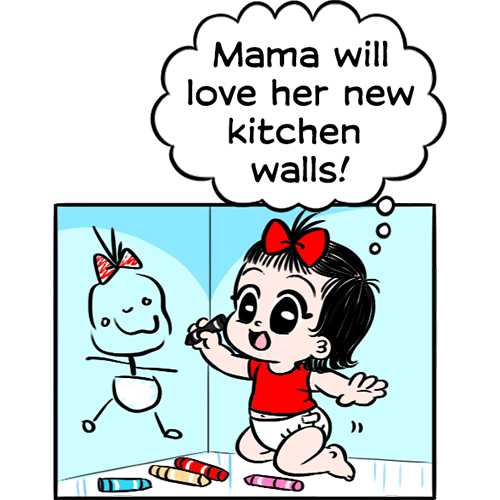 Mei started drawing at age two. In diapers! On the walls! (Sorry, Mom...)
Future artist Mei at work at age five, drawing on paper - much to the relief of her parents.
Mei began drawing at age 2, in diapers. She taught herself how to draw until high school.
In her high school graduating year, Mei won 17 local and national art awards and scholarships in Canada. She studied classical animation on a full scholarship. Upon Mei's graduation at age 19, Vancouver animation studios invited her to work on their animated TV shows. Her success stories appeared many times in various major Vancouver newspapers and TV programs.
Mei has over 30 years of drawing experience and 20 years of anime, manga, cartoon, and art teaching experience. Since 2004, she has been teaching kids and teens her popular anime, manga, and cartoon art lessons in schools and libraries in Vancouver. Mei continues to inform, entertain, and inspire youth with her beautiful artwork, positive attitude, and cheerful personality.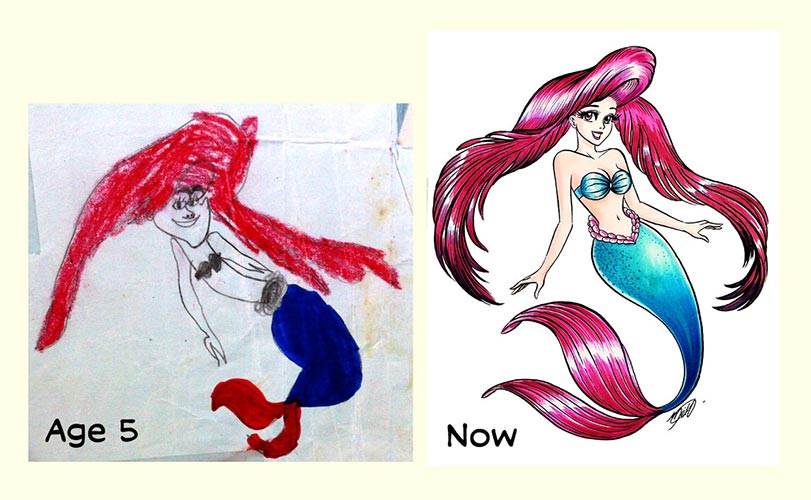 Mei redrew her art she made when she was five. She loves her childhood art as much as her current art, because without her childhood art, passion, and practice, she would not be able to continue her art today.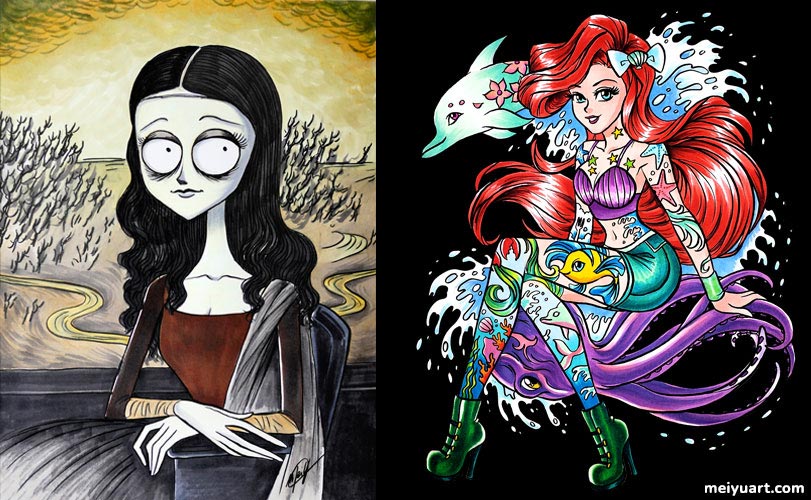 Samples of Mei's beautiful artwork featuring her reimaginings of pop culture in different art styles or with unique, creative twists.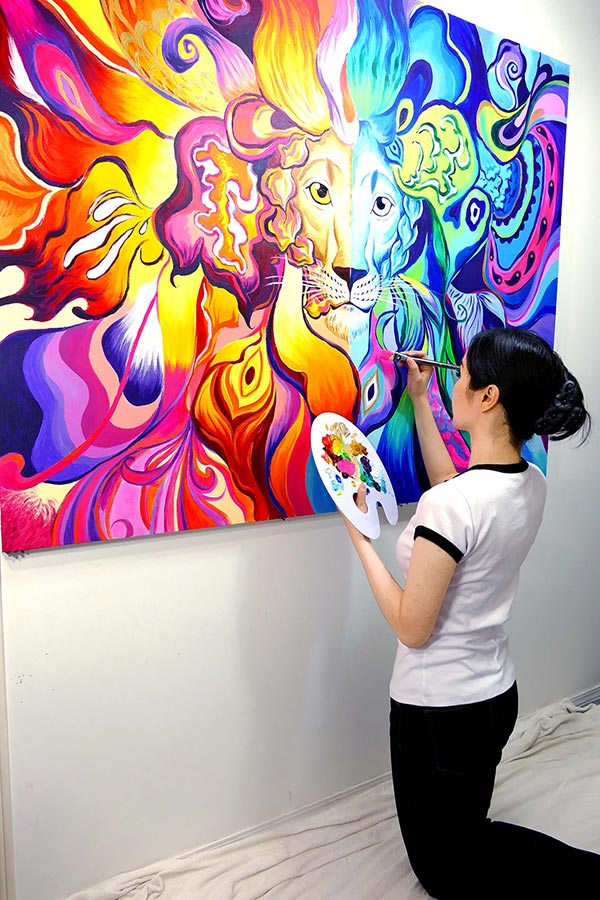 Mei working on her 100 paint art challenge video for her fans.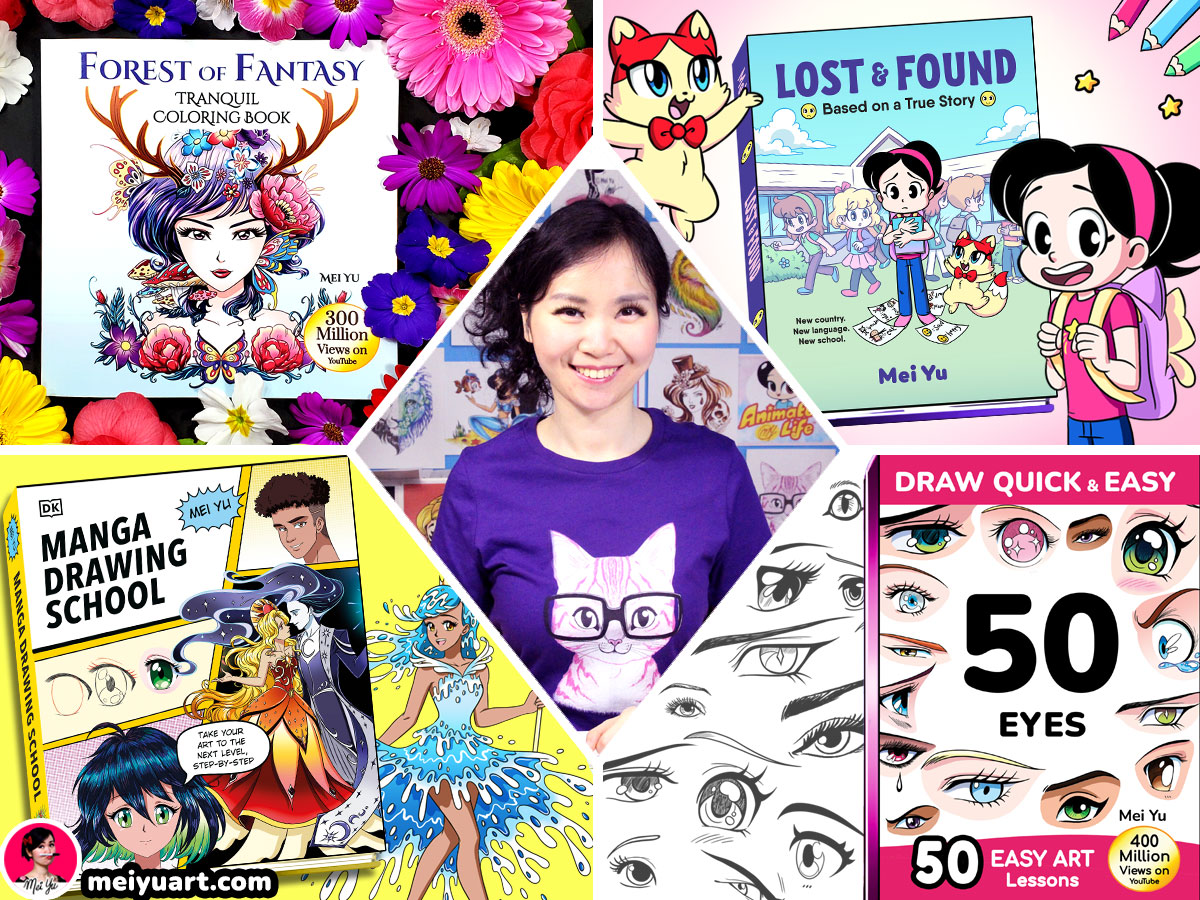 Some of Mei's popular coloring, how to draw, and art books that have inspired many around the world.
Many of Mei's fans have told her that her art, videos, and books have ignited their passion for art and creativity. Some are inspired to start their own art journey, while others are picking up their drawing again. Many are furthering their art education and pursuing their dreams in art, animation, comics, fashion, and design.
Throughout the years, many parents, teachers, and librarians have told Mei that they love her art and books.
Mei is constantly creating more books, eBooks, and other projects for her fans and readers.
She loves to continue to share her artistic journey with her fans and readers through her creations.